TO BOOK A WORKSHOP ONCE YOU HAVE READ THE BELOW, PLEASE GO TO OUR "STORE" PAGE. WE RECOMMEND THAT YOU PRINT OUT THE CONFIRMATION PAGE OF YOUR ORDER, ONCE COMPLETED.
Alternate date is now available – November Monday 2nd: 10am -4pm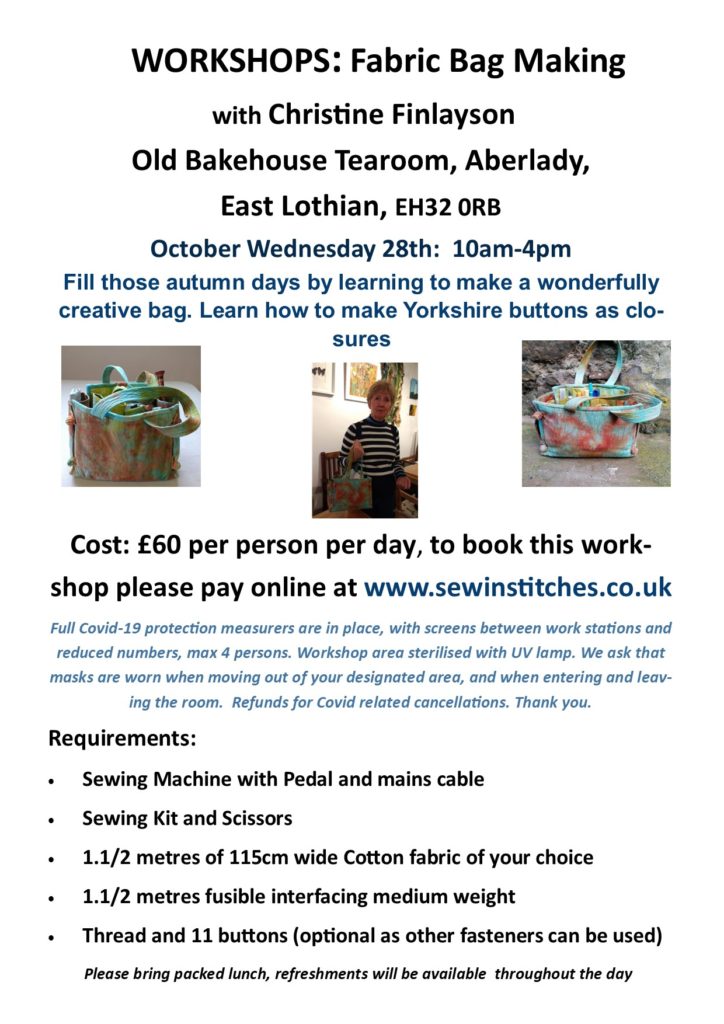 Each table has an electricity supply for machines and enough room to be able to be self contained.
This workshop is being held within the Bakehouse Tearoom, during the days it is not open to the public. All required Covid-19 measures are in place to keep people safe within this environment. Extra screening is in place so people can converse easily through the dividers, and the Tutor will be wearing a visor which enables her to help you as much as possible.
Masks must be worn when moving around the room but not when at your table.
Maximum of 4 persons on workshop.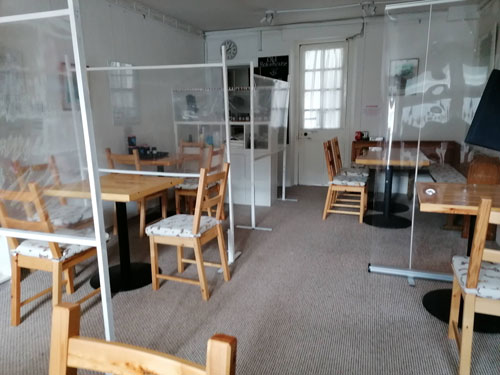 Don't forget to bring a packed lunch, and refreshments will be available for you during the day.
Enjoy your bag making experience, have fun.
We ask that masks are worn when entering and moving around the room but can be removed when at your table.
You are welcome to bring fabric that you have previously dyed or painted that you would like to use and threads to match.