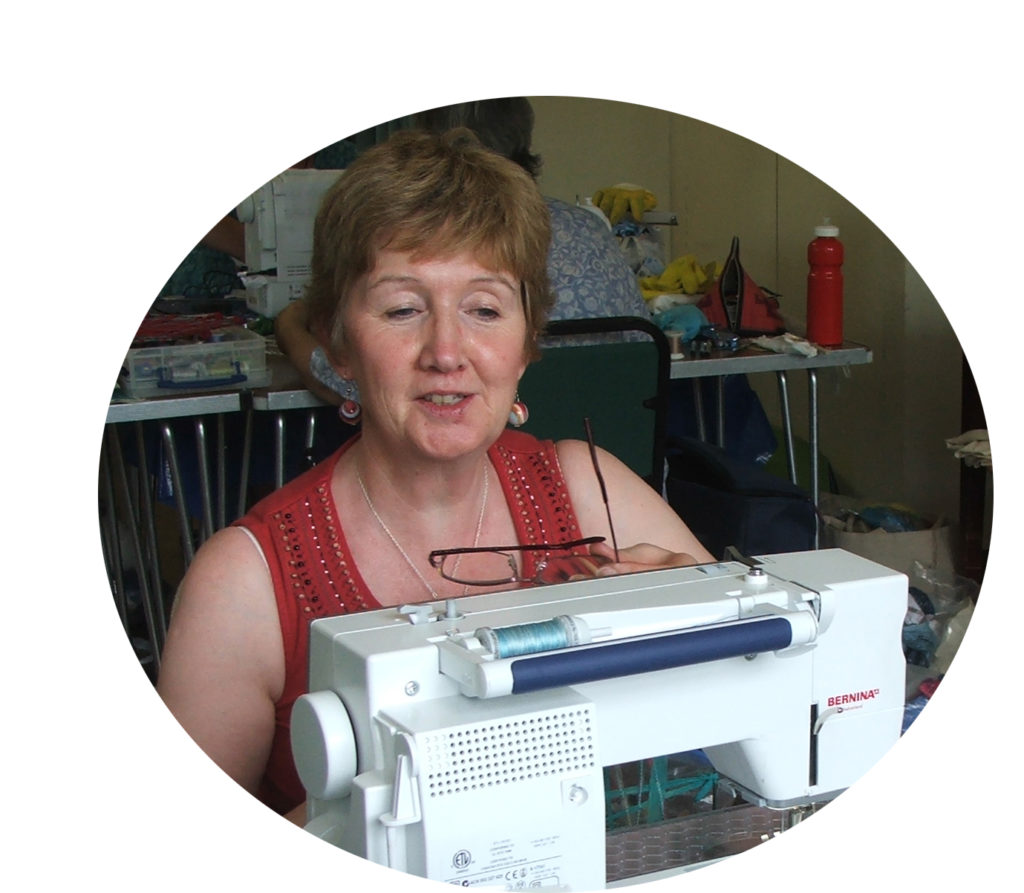 TO BOOK A WORKSHOP ONCE YOU HAVE READ BELOW, PLEASE GO TO OUR "STORE" PAGE. WE RECOMMEND THAT YOU PRINT OUT THE CONFIRMATION PAGE OF YOUR ORDER, ONCE COMPLETED.
The next Sewing workshops with Christine will be held in The Old Bakehouse Tearoom in Aberlady on Wednesday 4th November & Monday 9th November
from 10am – 4pm
Cost: £60 per person per day, to book a workshop please go to the store page.
If course is fully booked please keep checking the website in case spaces appear nearer to the start date.
Fill those winter days by learning a new skill or improve on an old one.
This workshop will be fashioned to your needs, be it general dressmaking, altering garments or learning some pattern drafting skills. How to sew in a zip or how to sew a buttonhole.
The choice is yours.
If you are pattern cutting the first hour will be spent taking measurements and making sure the correct size is chosen. So many problems arise with ill fitting patterns. Adjustments made before cutting will ensure a better fit and to test this I suggest you make a toile, a mock garment made from calico or an old sheet would do. Further adjustments can be made at this stage.
If you wish to follow the pattern drafting course this will take a minimum of 2 days to complete. More dates will be advertised shortly.
Before the day of the workshop I will contact you to give advice and make a plan of action.
Please bring your own sewing machine but please remember the foot pedal and power cable. A basic sewing kit will be required and the project you wish to work on.
My workshops will run from 10am – 4pm, refreshments will be available throughout the day. The most important thing to remember is to enjoy your course and have fun with like minded people.
Full Covid-19 protection measurers are in place, with the addition of screens between work stations and the reduced class numbers will be limited to a maximum of 4 persons.
Experience: I have been sewing wedding dresses for many years and latterly have sewn many commissions for a variety of assorted clothing, working in a variety of fabrics. I have been teaching dressmaking and pattern cutting for over 20 years in Stirling and Edinburgh and find that many students return to continue with a variety of clothing.
Samples below of various dressmaking techniques that will be covered.
I am also a textile artist who likes to use a variety of techniques which I enjoy very much.
In 2003 I attended Jewel & Esk Valley College completing a short course in Historical Heirlooms for which I was awarded a Highly Commended Certificate. I then embarked on a City & Guilds Creative Embroidery course at Edinburgh's Telford College in which I have completed the Diploma course. I attended a textile master class down in Cambridge to further my textile journey. I intend to expand my learning experience in textile art promoting my work through exhibitions with fellow students.
Samples of my textile art work below